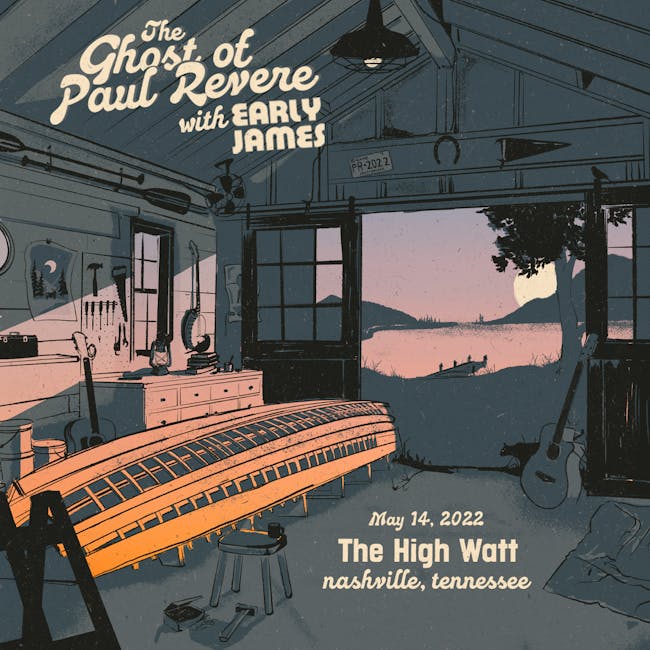 The Ghost of Paul Revere w/ Early James at the High Watt
As of March 24, 2022, there are no COVID restrictions for entry to this show. In the event of a change to policy for this show all ticket holders will be contacted via email.
STANDING ROOM ONLY - PLEASE EMAIL info@mercylounge.com FOR ADA ACCOMMODATIONS
VALID GOV'T ISSUED PHOTO ID REQUIRED - NO EXCEPTIONS
All tickets purchased for January 21st will be honored on this date.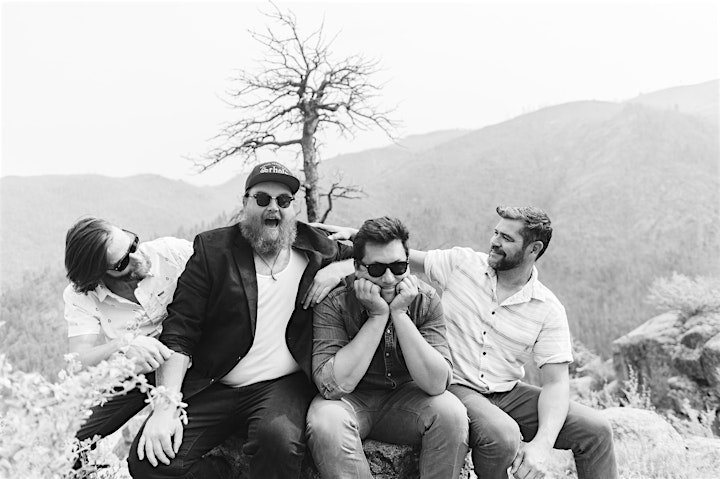 Music s'tches together a strong community around The Ghost of Paul Revere. The Maine trio—Max Davis [vocals, banjo], Sean McCarthy [vocals, bass], and Griffin Sherry [vocals, guitar]—examine life's ebbs and flows through a dis'nct and dynamic dis'lla'on of folk, bluegrass, rock, and alterna've. Since forming in 2011, the band has created a following that has propelled them from a local to a na'onal level, tallying 15 million total independent streams to date. APer releasing the EP North in 2012, their signature style progressed over the course of two full-length albums—Believe [2014] and Monarch [2017]—and a pair of EPs—Field Notes, Vol. 1 [2015] and Field Notes, Vol. 2 [2019]. They garnered acclaim from Billboard, Boston Globe, AXS, No Depression, Relix, and The Boot, who appropriately dubbed them, "not quite bluegrass, not quite country, not quite rock 'n' roll, but kind of all three combined." The band has performed alongside The AveV Brothers, Jason Isbell, The Revivalists, Bela Fleck, and The Infamous Stringdusters, sold out countless headlining gigs, and appeared at major fes'vals na'onwide: Newport Folk, Aus'n City Limits, WinterWonderGrass, BoVleRock Napa, Shaky Knees, Okeechobee, and Voodoo Music + Arts Experience. The boys took home "Best in Maine" at the New England Music Awards twice, in 2015 and 2019. In 2019, their song, "Ballad Of The 20th Maine", became the official State Ballad of Maine aPer being passed unanimously by the Senate and House of Representa'ves and signed into law by Maine's Governor, Janet Mills.

In 2014, they began cura'ng, booking, and hos'ng their very own fes'val, Ghostland. Rooted in a love for Maine's music community, the fes'val has grown into one of the state's largest fes'vals, drawing local and na'onal talent to the annual Labor Day Weekend event. With more music and touring on the horizon, Ghost of Paul Revere con'nue to expand this community.

Venue Information:
The High Watt
1 Cannery Row

Nashville, TN, 37203