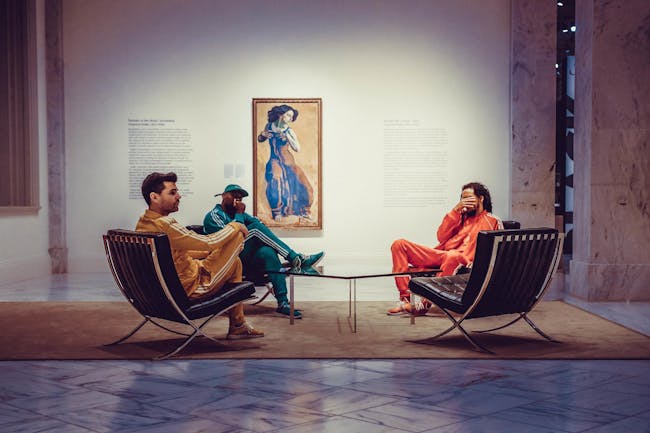 RDGLDGRN LIVE at The High Watt
RDGLDGRN:
DC-based alternative hip hop trio, ​RDGLDGRN, have continuously caught the attention of fans and tastemakers alike across a wide array of genres - all while pursuing a singular message of positivity in their music. Their dynamic live show, ability to evolve artistically and highly unique style have led to collaborations with the likes of ​Dave Grohl​, ​Pharrell Williams and ​Method Man​. It has also seen the band receive an invitation to perform on ​NPR's Tiny Desk Concerts and a massive international following that led to sold out gigs all over the world - including a headlining spot at the ​Eir Mit Speck Festiva​l in Germany this past summer, which attracted over 5,000 attendees.
On the band's upcoming full-length, ​LP3​, the positive mental attitude and belief that everything gets better manifests over twelve vibrant and diverse tracks. In the visceral energy of album opener "Clapback", we experience the band in a moment of aggression behind a wall of guitars, bold synths, antagonistic vocals and cannon-esque percussion. As the album progresses, we witness the steps required for overcoming adversity - from coping to moving past the problem - through progressively more exuberant songs including the standout singles "Tradition", "Amazing" and "People Don't Dance". Finally, LP3 culminates in the blissful anthem "Good Life", which reaffirms that life is beautiful through a cheerful mantra of "I've been dreaming about the good life" that gains strength and truth as the chorus repeats.
Sonically, LP3 opens a bold new chapter in RDGLDGRN's creative journey. They've long been highly-regarded for their ability to seamlessly blend divergent sounds and influences, but on this latest full-length we see the full realization of what the band has envisioned for the project from the start. On their 2013 debut, ​LP1​, the band crafted a record that knocked down the walls between indie rock and hip hop in a way that no other artist had ever captured so organically. On their sophomore record, ​LP2​, the band continued to forge their own genre-less path but began to experiment with electronics. The result was an album that solidified the love of their existing fanbase while attracting new listeners from completely different musical spheres. With LP3​, which is due out in early 2019, the band has created an album that captures the live experience that has been at the foundation of RDGLDGRN's success. It is a highly emotive record that pulls no punches, offering a little bit of something for any music fan to fall in love with.
LP3 expertly peels back the layers of popular music - combining the band's artistry and meticulous composition with accessible pop sensibilities. It puts the individual member's incredible musicianship and Green's lyrical prowess on full display within a package that will appeal to any music fan. The album was recorded with producer David Lichens at Sleepy Hollows Studio in Virginia and most of LP3 was written in the studio. Lichens came to serve as the vessel through which RDGLDGRN translated their vision for the record, even eventually being considered an unofficial member of the band. In the end, LP3 ended up not only the band's most ambitious record to date, but also it's best produced.
RDGLDGRN have always been about the blending of worlds. Even their name stems from the merging of its member's diverse influences and personalities, each represented by a corresponding color - Red (Guitar), Gold (Bass) and Green (Vocals). On LP3, they've managed to set a new bar for how contrasting sounds can come together. With that being said, it's no surprise that it is also the record they've had the most control over. After learning the many lessons of navigating the major label system over the past six years, the band will be releasing LP3 on their own label, ​Deuce Day World​. It is an album that the band feels finally captures the idea RDGLDGRN was based. "Everyone views us in a different way," Green adds, "and in the past that has defined our music. On LP3, the music captures exactly how we see ourselves".
As listeners experience the realization of RDGLDGRN's vision on LP3, they will undoubtedly get a taste of what the good life has to offer.
Tai Cheetah:
Tai Cheetah is an MC, multi-instrumentalist, and avid snorkeler from Nashville,
TN.
He is the Capitan of the SuckaFree Mothaship.
He ate your favorite rapper.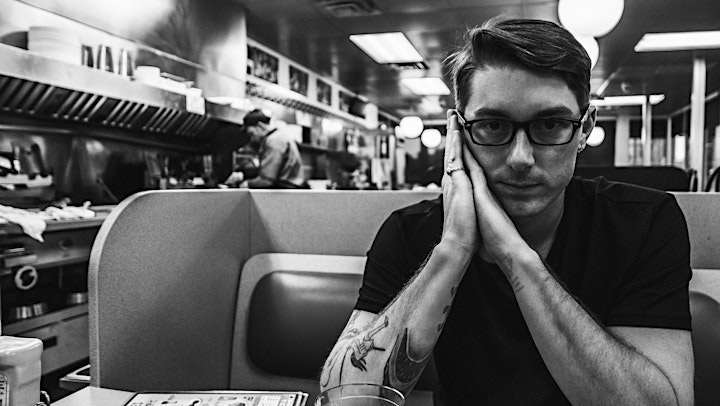 Venue Information:
The High Watt
One Cannery Row
Nashville, TN, 37203