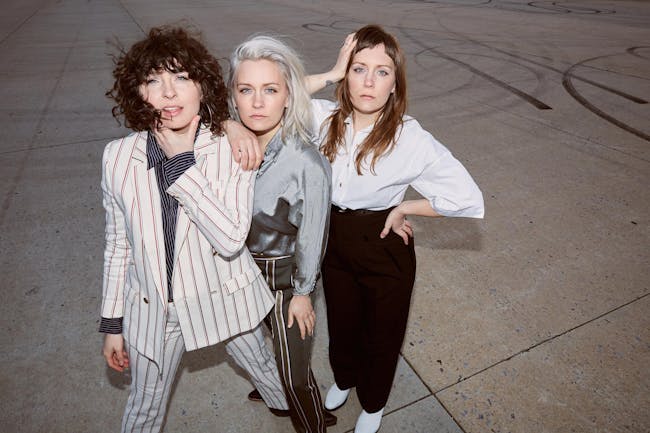 Joseph at Cannery Ballroom
Joseph:
The sophomore effort from Oregon-bred trio Joseph, Good Luck, Kidis aroad movie in albumform, an odyssey at turnsemotional, existential,and entirely literal. With their intimatestorytellingand restlessintensity, NatalieSchepmanandher sistersAllison and Meegan Closner detailthat journey in songs that careen and sprawl and often soar, ultimatelyspinning a narrative of life-changingtransformation."The through-line of the album is this idea of moving into the driver's seat of your own life—recognizing thatyou're the adult now,and everything's up to you from this momenton," says Natalie. "You're not completely sure of how to get where you need to go, and you don't have any kind of a mapto help you. It's just the universe looking down on youlike,'Good luck, kid.'"In the making of Good Luck, Kid, Joseph deliberately strayedfrom the dreamyfolk of their 2016 debut I'm Alone, No You're Not, giving way to a far grittierandmore dynamicsound. Produced by Christian "Leggy"Langdon(Meg Myers, Charlotte OC), the result is a nuancedbreed of pop/rockbuilt on thickdrumsand lustrousguitars, heavygroovesand radiantmelodies.Despite that boldersonic palette, Good Luck, Kid remains centered on the band'scrystalline vocalwork, includingtheotherworldlyharmonies that suggesta near-telepathic connectionamongsisters.Kicking off Good Luck, Kidwith the sweepinglead single "Fighter," Joseph immediatelyprovethe transcendentpower of that connection, even as their lyrics speak to a nearly disastrousdiscord. "That song's about how our band almost broke up," explainsNatalie. "It's thestory of the three of us wanting differentthings and dealing with that conflict, and eventually deciding to just keep going."Drivenby a headymomentum, Good Luck, Kidthen takes onthe breakneck pace of the title track, a gloriously dizzyinganthem that channels the raw urgency of desire. But on "Green Eyes," Joseph shiftintoatorchy poignancy, echoing thealbum'sundercurrent of romantic devastation. "'Green Eyes' isabout wanting to stay with someone but giving them the freedom to walk away, and feeling the painof realizingthatthey're no longer in thiswith you," Meeganpoints out.On"Revolving Door"—the gorgeously sorrowful centerpiece to Good Luck, Kid—thatpain reaches a heart-crushing crescendo. "As we were putting the record together, the arc that emerged was 'Hope, Betrayal, Rebirth,'" says Meegan. "We put 'RevolvingDoor' at the middle because it's about that moment of finally realizing 'Okay, you don't choose this—you don't choose me.' It's the pinnacle of betrayal, and it's the turning point for the whole album."With the remainder of Good Luck, Kiddocumentingwhat Natalie describes as "a rising-up out of the ashes," Joseph graceeverysongwith the captivating chemistrythey first discoveredupon forming in 2014. Spontaneously choosingtheir name on a trip to visittheir grandfather in the Oregon town of
Joseph, the band got theirstart playing backyard parties, and gradually amasseda devoted fanbase. Followingthe release of I'm Alone, No You're Not—an album madewithMike Mogis(First Aid Kit, Jenny Lewis)—Joseph soon begantaking the stage at major festivals like Bonnaroo and touring with such artists as James Bay and Amos Lee. As they broughtGood Luck, Kid to life, the Closner sisters expanded on the elegantsynergyof elementsinitiallyglimpsed on their debut: Meegan's sharp melodic skills, Allison's gift for uncovering the emotional heart of eachtrack, and Natalie's extraordinarysongwriting instincts. "Making this album, therewere so many times when we'd be trying to come up with the next verse to a song, and Natalie would pull together something amazing completely out of nowhere," Allison recalls. "It'slike she's some kind of magician."In reflecting on the quiet metamorphosischronicled within Good Luck, Kid, Joseph hope that the album might spark a similar evolutionin listeners."For me this recordis about stepping out of being avictim, and I'd love for it to helppeople feel like they havethe power to change their own lives too," says Meegan. Inthe spirit of that well-wishing, Good Luck, Kid closes out with a starkly arranged butunforgettablytenderbenedictioncalled "Room for You.""My best friend recently had a baby, and asI was holding him I had this feeling like, 'I never want you to hurt, ever,'" says Natalie. "I love the idea of ending the recordby sending people off with that message: 'I hope theworld makes room for youand your dreams.' I know that an album can't ever fixanything, but I hope it can be abalm whatever's hurting, and helps peoplefeel like they'retrulybelieved in."
THAD:
American singer-songwriter Thad Cockrell (lead singer of LEAGUES) inspires his audience to
dream outside their means through thoughtful interpretation of relatable circumstance.
Cockrell NATURALLY displays himself within each of his musical masterpieces, connecting
listeners and providing an outlet for self-understanding.
"I truly believe that the song is just the tool given to create the connection, and through
connection we all slowly but surely become a little more seen, a little bit more understood and
a little less alone."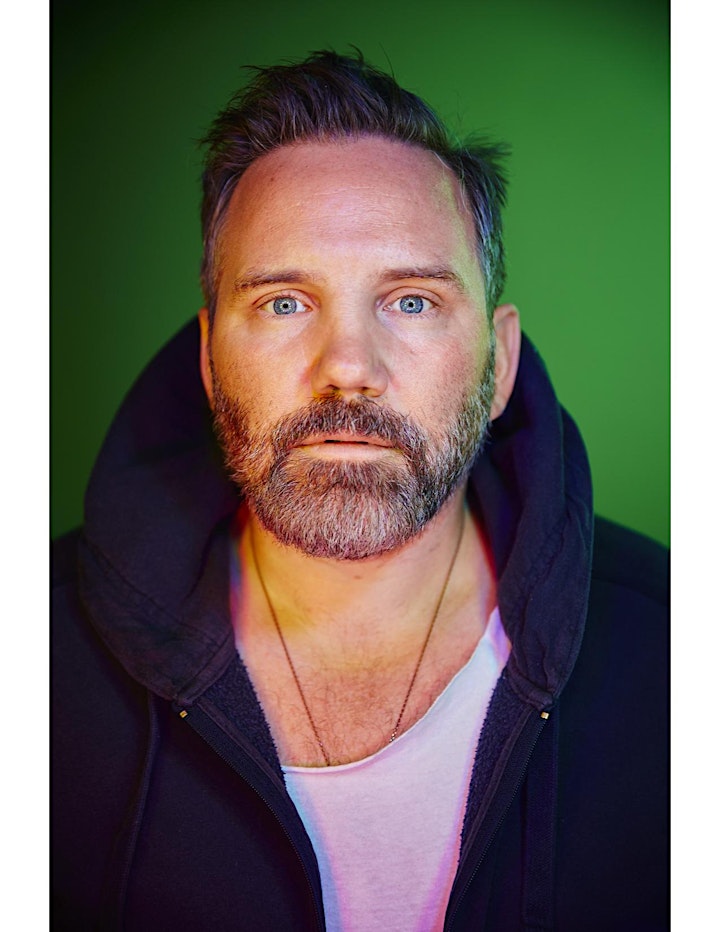 Venue Information:
Cannery Ballroom
One Cannery Row
Nashville, TN, 37203