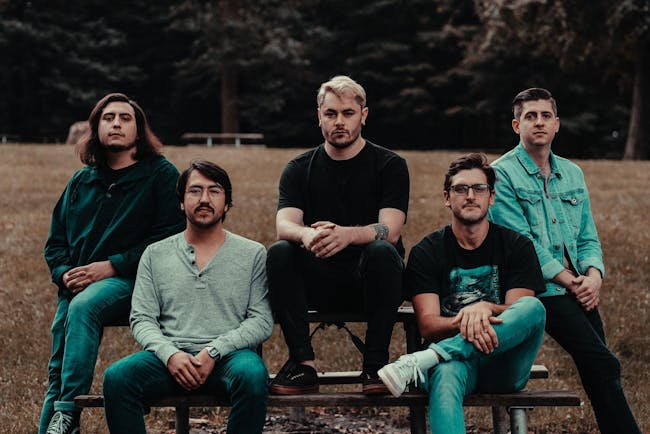 Free Throw LIVE at The High Watt
Free Throw:
.After two studio albums and nearly seven years as a band, Free Throw is making a significant change to their identity. The group — who has sung openly of personal struggles related to substance abuse and body image — is holding nothing back on What's Past is Prologue, their third full length record, due out March 29, 2019 on Triple Crown Records.
Past releases may have provided small glimpses into Free Throw's history as a band and personal lives outside of music, but What's Past is Prologue is the group at their most forthcoming. The 12 tracks contained on the album detail the continuing mental health struggles of lead singer Cory Castro, and serve as a complete story of what happens when you decide that everything in your life needs to change.
"This album is very much about me hitting rock bottom from a mental health standpoint and the process I took in building myself back up," Castro explained. "With the last record, I was trying to talk about my mental health, but at the time I was actually going through it. The last album felt like I was yelling from the void. This time I'm looking back into the void and I'm able to understand what was going on."
The beautiful anguish that often comes with personal growth and an unexpected reckoning of self is palpable from the album's outset. Beginning with "Smokes, Let's Go" — a track of transition that features surprisingly delicate vocals and simple strings switches to impassioned shouts and furious instrumentals — Free Throw lead us out of the darkness and into the light.
As Castro explains, the record is split into two parts. The first half of What's Past is Prologue explores the weight of personal blame, with singles — including the gunning and practically unstoppable "Tail Whip, Struggle" and the limitless, swaying tenderness of "Stay Out Of The Basement" — setting the stage for an impactful finale. As the album nears its conclusion, "Today Is Especially Delicious" provides a tumultuous turning point, with the band tearing through Castro's shouted confession of "Is this what I had planned for my life/I need a hand of some type to pull me up and break this cycle of drinking for breakfast."
That frank sincerity propels the album forward, and serves as a catalyst of change for the band. As a group, Free Throw has consistently turned their darkest days into moments that fans can sing and dance-along to, and for the first time, the band has arrived at this place where it's all coming together, and maybe this is really only just the beginning. "This is the first Free Throw record with a happy ending," Castro said. "The album leads to an ending of where the band stands today. We're all happy to be doing what we're doing, and it's kind of the happy moment where we've become the band we were always meant to be."
Chris Farren:
CHRIS FARREN IS AN INDIE POP SONGWRITER FROM FLORIDA BUT NOW HE LIVES IN LOS ANGELES FOR THE NETWORKING OPPORTUNITIES. HE LIKES DRUM MACHINES AND THE MAGNETIC FIELDS. YOU CAN FIND HIM ON TOUR WITH HIS WILD LIVE SHOW WHICH INCLUDES SCARY PROJECTED VISUALS AND THE GUARANTEE OF A PERFECT SET.
HE IS ALSO IN A BAND CALLED ANTARCTIGO VESPUCCI WITH HIS BEST FRIEND JEFF ROSENSTOCK.
Youth Fountain:
Emo / Pop Punk Band from Vancouver B.C.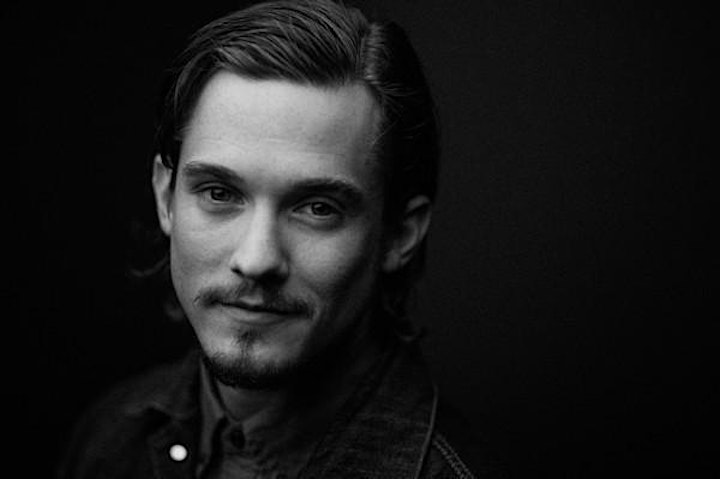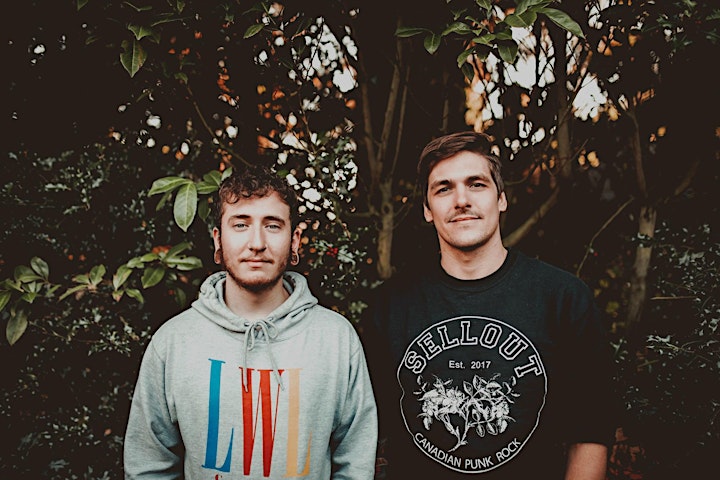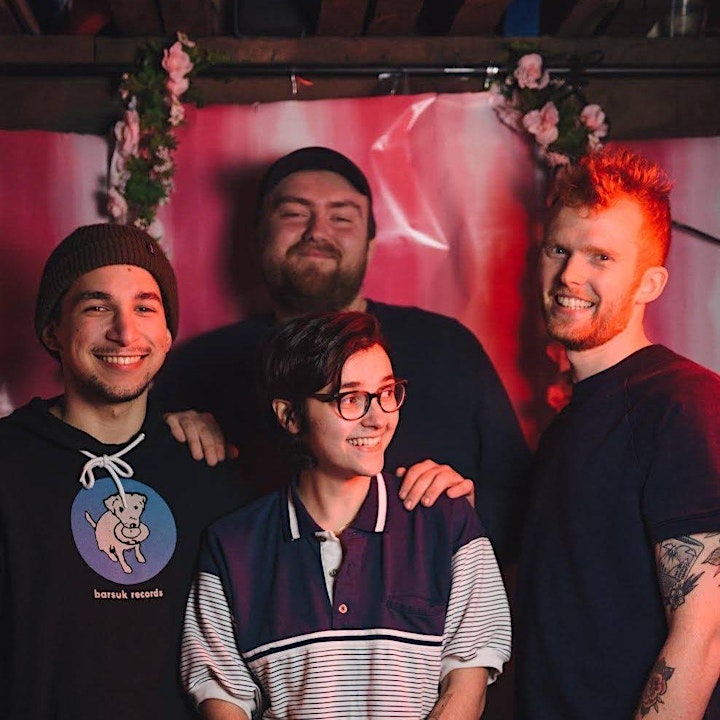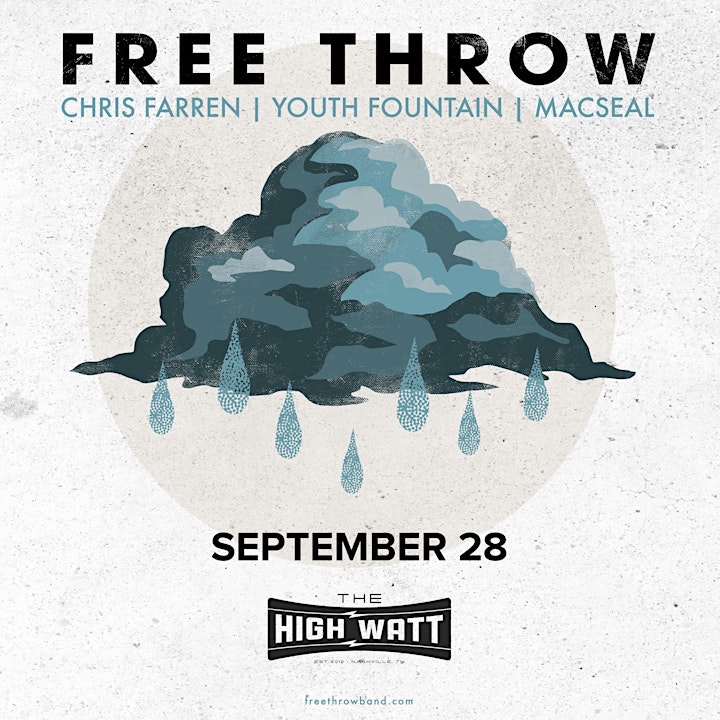 Venue Information:
The High Watt
One Cannery Row
Nashville, TN, 37203