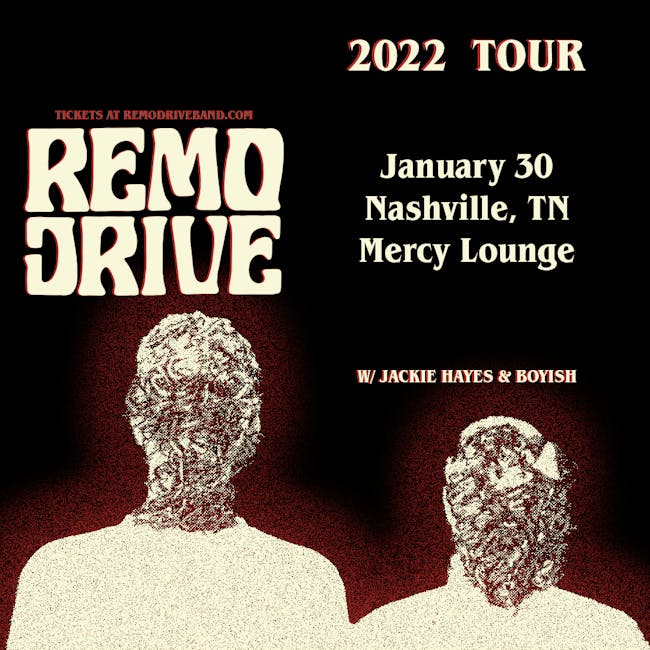 Remo Drive w/ Jackie Hayes & Boyish at Mercy Lounge
Completed COVID-19 vaccine card OR negative PCR/rapid test result required for entry. See here for additional info.
STANDING ROOM ONLY - PLEASE EMAIL info@mercylounge.com FOR ADA ACCOMMODATIONS
VALID GOV'T ISSUED PHOTO ID REQUIRED - NO EXCEPTIONS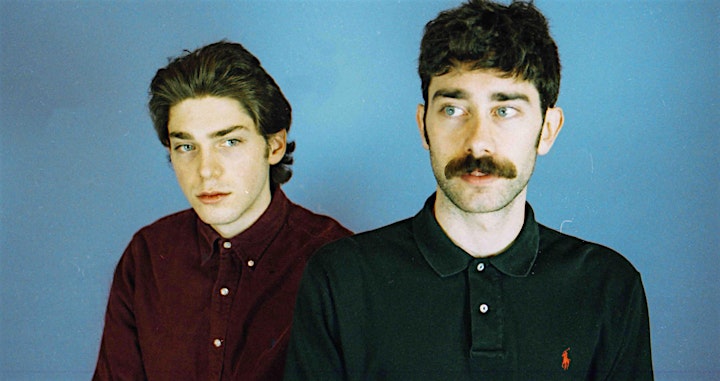 Remo Drive
A slice of tremolo-heavy classic rock filtered through the lens of the gunslinging American West, REMO DRIVE's third LP, A PORTRAIT OF AN UGLY MAN, is in many ways a return to form for the Minnesota-based indie-rock duo. The album, with its acrobatic guitar work, deeply self-referential lyrics and off-the-walls energy, calls back to the dextrous, eccentric sound that helped the band – brothers Erik (vocals, guitar) and Stephen (bass) Paulson – explode into the underground with their debut album, 2017's Greatest Hits. And, like the band's earliest material, it took shape in an equally unassuming place: their parents' basement.
When the Paulsons stumbled across a Tascam recording desk on Facebook Marketplace in 2019, they thought it might make a nice starting point to demo songs for their then-forthcoming third LP. But $250 and a few weeks later, they found themselves fully entrenched in making the actual album itself. Not only that, but the safety and security of their parents' home provided a welcome respite for the brothers, who have learned they're most creative without a ticking clock and prying eyes peeking over their shoulders.
"Our workflow is naturally different from what most producers and studios like to do," Erik explains. "We take things in our own weird approach and order. There's a sense of privacy working at home. It doesn't feel like you're working with the door open during the incubation process."
The resulting album, due out June 26 on Epitaph, finds the band truly in their element – both physically and sonically. Whereas the Paulsons filtered their buoyant songwriting through the concise lens of storytellers like Bruce Springsteen and The Killers on Natural, Everyday Degradation, A Portrait of an Ugly Man is more spontaneous, bolstered by the same charm and levity that made Greatest Hits such an underground favorite.
"I wanted to get back to playing guitar the way I used to, and then throw songwriting on top of that," Erik says. "On the last album, I approached playing guitar in a more songwriter-y way. I had really scaled it back so it wouldn't be as hard for me to sing and play simultaneously, but the guitar is way more forward again now."
Self-produced and mixed by the duo, A Portrait of an Ugly Man feels all at once familiar and fresh: The basement breathed a looseness into songs like "If I've Ever Looked Too Deep In Thought" and "Ode to Joy," while the freedom of the sessions left the band able to explore the next evolution of their sound.
As such, the 10-song set tips its hat to both the classic rock the brothers grew up on as well as previously untapped influences: Erik namechecks desert-rock artists like Queens of the Stone Age while admitting The Good, The Bad and The Ugly soundtrack and his binge-watching of old Westerns contributed to the album's tumbleweed pastiche. But this time around, the guiding hands of their musical influences is less overt, a conscious decision the band address on album standout "Star Worship," which preaches the need to eschew reverence for others and instead trust in yourself.
That unflinching sense of self-awareness is what made Remo Drive so endearing as they found their footing in the mid-2010s, but it's never been as crystalized as it is on A Portrait of an Ugly Man. The loathsomeness Paulson explores on the album certainly reflect less glamorous aspects of both his psyche and that of others, but when they're cut with his quick wit and self-deprecation, they seem less like an actual indictment and more of an embrace of all of life's imperfection and absurdity.
"I was bumming myself out by trying to be more serious than I actually am," Erik admits. "On this album, I wanted to write stuff that still communicated real ideas but had a bit of lighthearted, fun energy to it."
In turning the mirror back at themselves in this way, Remo Drive have learned a lot about who they really are: A Portrait of an Ugly Man is an album that doesn't seek to minimize important subjects like mental health or self-worth, but rather welcome them in and accept them as part of what it means to be human. The record also cements their place as an insular, self-sustaining act who don't need shiny gear or expensive studios to produce a great album – that task starts and ends with the songs themselves. And, as it turns out, the recording process was proof that when it comes to a nurturing, creative environment, there's no place like home.
"We'd been gone so much with touring that our parents were so excited to have us home," Erik says. "They'd always come downstairs to hear what we were working on. They're always used to us practicing, but seeing more of each other was really nice."
"Plus," he adds with a laugh, "there's always some food in the fridge."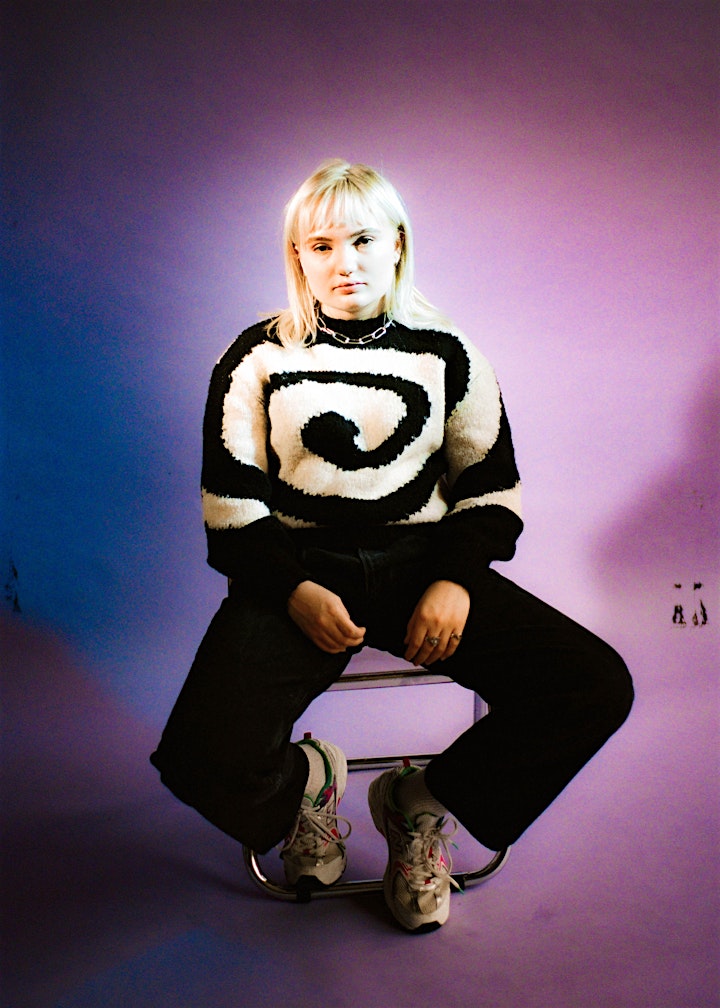 Jackie Hayes
Jackie Hayes (born August 17, 1999) is a Waukegan-raised, Chicago-based musician detangling the tremors of her life to articulate the perils of young adulthood. Her first musical experiences happened in the church worship band, where her piano skills were hailed as a gift from God. There's an irony to the divinity, considering Hayes was kicked out of the worship band for being a nonbeliever. Rejecting doctrine and dogma, Hayes detoured onto her own musical journey in near-secrecy with fierce opposition from her parents. She spent her adolescence sneaking into shows, working service and retail jobs to fund her own career. Her self-published music gained her a following for the inviting nature of her vulnerable candor.
Finally detaching herself from her family's religious fervor, Hayes moved to Chicago at 19, immersing herself in the city's new wave of genreless artistry. The move proved fruitful: she continued self-releasing under the Hayes name to growing acclaim, and shared stages with the likes of Claud, Role Model, and The Japanese House. After collaborating with celebrated producer Billy Lemos, the pair worked on Hayes' debut EP take it, leave it. Now, they join forces once more for a new chapter in parsing through darkness: There's Always Going to Be Something.
Where her prior work documented the trials of life's mundanity, There's Always Going to Be Something finds Hayes fearlessly reexamining the almighty to unravel her chaotic upbringing. Crafted in quarantine times, these five records are brief transmissions from a burgeoning musician, working to navigate the world while holding the deep desire to escape the confines of consumption. Reunited with Lemos on production, the EP casts a brighter light onto the depths of Hayes' discontent. Her voice and the music carry a spirited poise, both equally electric and liable to go haywire. The duo excels in crafting alternative music that knows where it belongs: loud, short, and furious.
Hayes transports us through the minutiae of her memories: pretty, plain, and painful. She dwells in them all, just long enough to remember and persist onward. The music teems with the palpable frustration of twentysomething malaise, rendering Hayes as a conduit for her peers' lost innocence. She's passionate and exhausted, lamenting the unfettered determination of her younger selves while picking the locks on the woman she must become. When yesterday loses the rose-tinted lens, Hayes dares to file through the remnants for whichever truth works for her.
When self-destruction's no longer on the menu, mapping tomorrow becomes the only option. There's Always Going to Be Something symbolizes Jackie Hayes' next big steps toward that tomorrow. It's a confirmation of what makes Hayes is one of the most energizing new figures in music. full of unflinching honesty and immovable heart. As chaos rages on, and the years weigh heavier on the psyche, these are raucous musings of choosing bravery, finding Hayes clawing relief from the jaws of her past.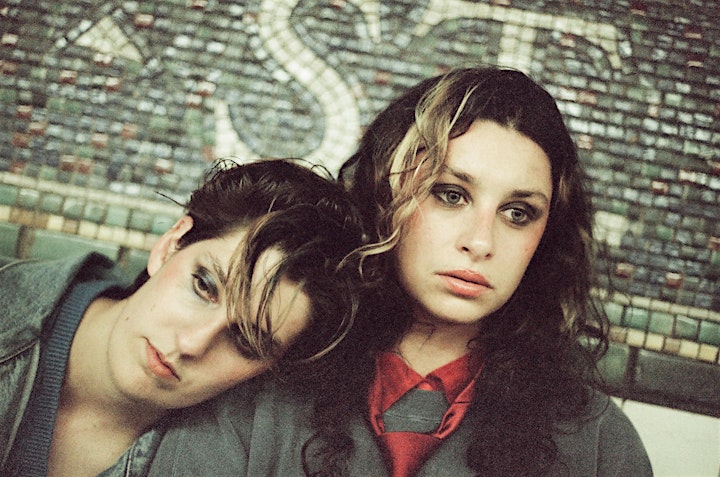 Venue Information:
Mercy Lounge
1 Cannery Row

Nashville, TN, 37203