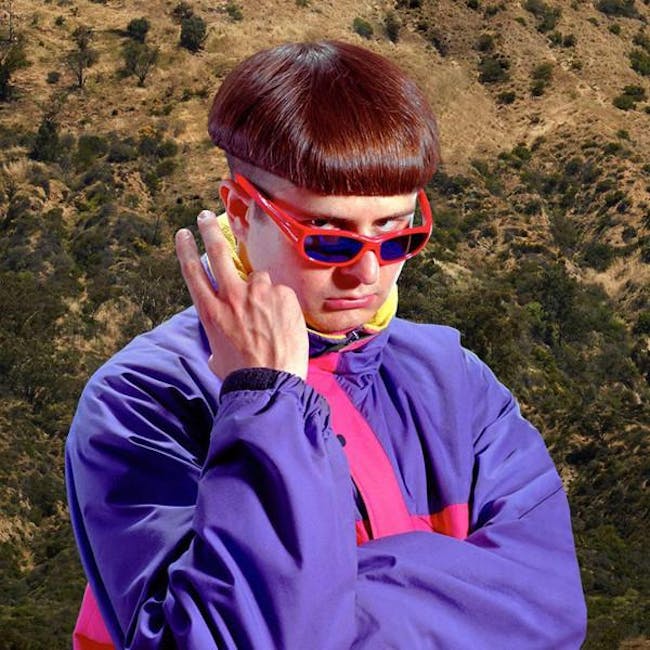 Oliver Tree: Goodbye Farewell Tour w/ Tommy Cash & NVDES at Cannery Ballroom
Genre-defying singer-songwriter-producer-professional scooter rider Oliver Tree has been making waves with his unique high-energy sound and eccentric persona. Tree's latest hit single, "Hurt," is slated to be his biggest yet, currently reaching the Top 10 at Alternative radio while simultaneously ascending Billboard's "Rock Airplay" and "Alternative Songs" charts. The single is accompanied by an equally gripping companion video, which sees Tree crucify himself on his signature Razor scooter while cruising around Ukraine. The video – shot in Ukraine by Tree and co-director Brendan Vaughan – premiered exclusively via HighSnobiety, which raved, "There's no mistaking Oliver Tree for anyone else because the Los Angeles-based artist is truly one-of-a-kind." Watch "Hurt" at Oliver's official YouTube channel here. Oliver recently made his late-night television debut with a groundbreaking performance of "Hurt" on The Late Late Show With James Corden, where he performed atop a set of stilts and commanded the stage with his signature high-energy flair and unique hard-hitting sound.
Following the release of his 2018 debut EP ALIEN BOY, Tree has gone on to receive impressive critical acclaim. VICE applauds Tree stating, "Everything is so seamlessly interconnected to his brand, his image. You can't have one thing without the other. It's not a one-off, or a string of one-offs. He's a developing polymath…" Huffington Post has applauded his work as "an enigma of genre. While (Tree is) primarily a pianist, guitarist and producer, his real-instruments-based-production incorporates rap, male and female vocal harmonies, poetic lyrics, strings and a hearty dose of synth…as much philosopher as musician, and a big dreamer at that, (Tree's) goal is to push the art form forward, and beyond the electronic scene, he aims to have his work reach the world and in doing so, better his listeners' lives," while NYLON encourages everybody to "get weird to the sweet, sweet sounds of Oliver Tree." Hailed by Billboard as "alt-pop's merry prankster," in a recent "Chartbreaker" feature, Oliver is currently readying his massively anticipated full-length debut album, UGLY IS BEAUTIFUL, due later this year.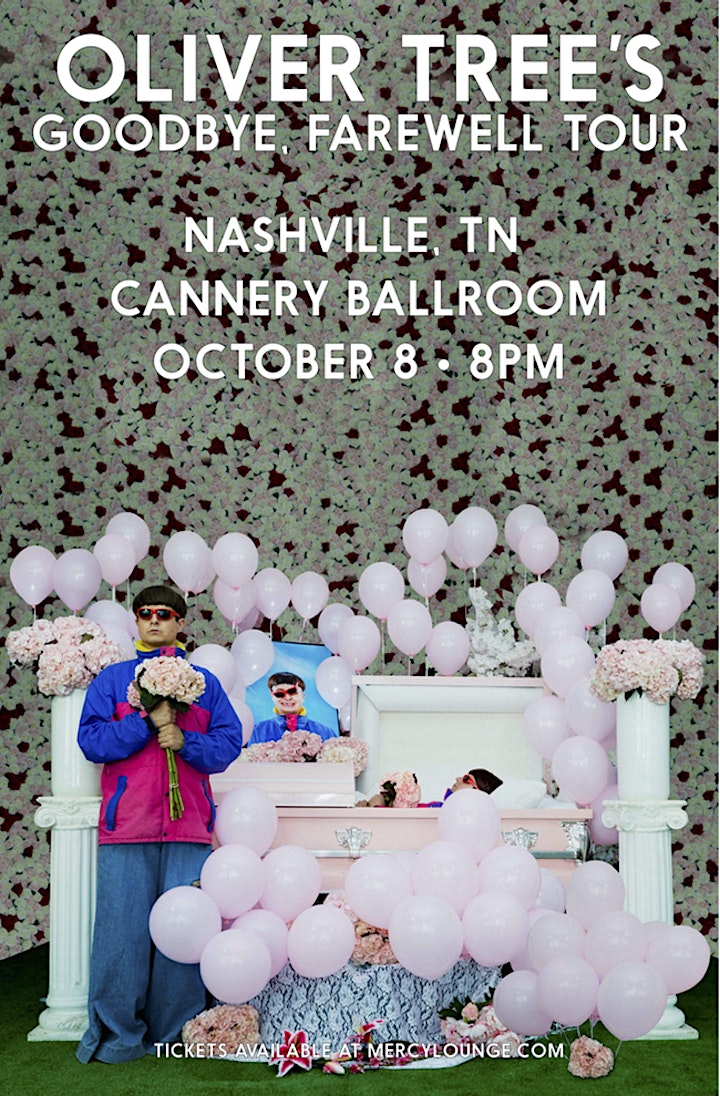 Venue Information:
Cannery Ballroom
One Cannery Row
Nashville, TN, 37203